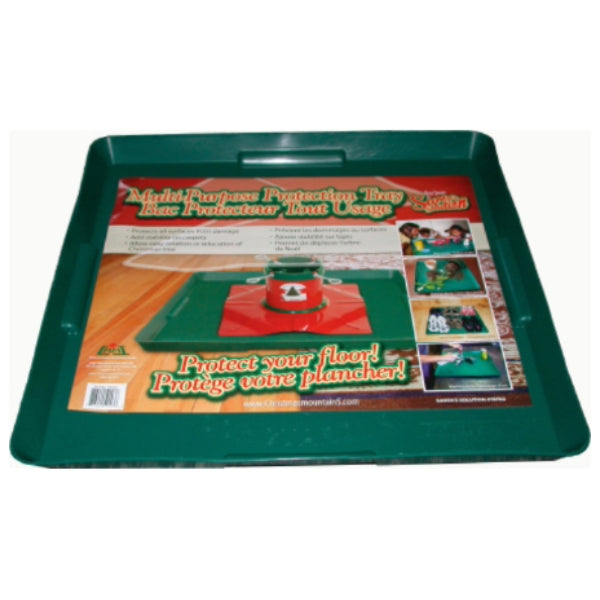 Christmas Tree Stand Protective Tray
🎄 Elevate Your Tree Display with Elegance and Ease!🎄
Introducing our 22"x22" Christmas Tree Tray, the perfect complement to your holiday decor. This beautifully designed tray not only enhances the visual appeal of your Christmas tree but also offers practicality and protection to your floors, making it an essential addition to your festive setup.
Key Features:
🌲 Generous Size: Measuring 22"x22", this tray provides ample space to accommodate both small and large Christmas trees, ensuring that fallen needles and water spills are contained.
🏡 Protective Barrier: Say goodbye to water stains and scratches on your floors. The tray acts as a protective barrier, keeping your space clean and damage-free.
🌟 Elegant Design: The tray features a timeless and elegant design that beautifully complements your tree's ornaments and decorations.
🚀 Easy Cleanup: Cleaning up after the holiday season is a breeze. Simply remove the tray and dispose of any fallen needles and water without any hassle.
🎅 Versatile Use: Beyond Christmas, this tray can also be used for a variety of other decorative purposes, such as holding plants, candles, or seasonal displays.
Elevate your tree display with both style and functionality. Our 22"x22" Christmas Tree Tray offers a seamless blend of elegance and practicality, providing you with the perfect finishing touch for your holiday decor.
Make your holiday season merry and bright with a tray that not only enhances the beauty of your tree but also simplifies the clean-up process. Choose our Christmas Tree Tray and enjoy the festive season with peace of mind.