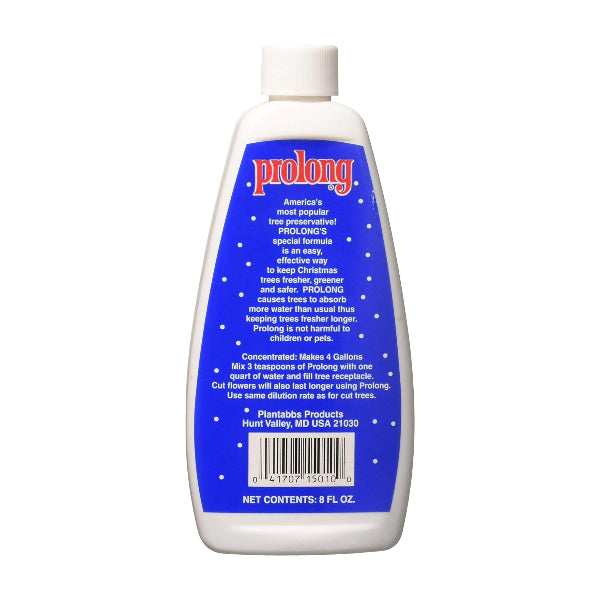 Prolong Christmas Tree Preservative
🌲🎄 Keep Your Christmas Tree Fresher, Longer! 🎄🌲
Make this holiday season even more special with our Prolong Tree Preservative, your secret to a fresh and vibrant Christmas tree that lasts through the festivities. Designed to extend the life of your tree and maintain its natural fragrance, this preservative is a must-have for every holiday enthusiast.
Key Features:
🌿 Specially Formulated: Our tree preservative is expertly crafted to keep your tree's needles lush and green.
🕰️ Extended Freshness: Prolong the life of your Christmas tree well beyond the holiday season.
🌟 Enhanced Fragrance: Enjoy the invigorating scent of a real Christmas tree in your home.
📦 Easy Application: Simple to use, the preservative dissolves quickly in water for hassle-free tree care.
Ensure your Christmas tree is the centerpiece of your festive decor, radiating the magic of the season with vitality and charm. Make memories that last a lifetime with a beautifully preserved tree.
Add Prolong Tree Preservative to your holiday essentials and celebrate the season with a tree that's as fresh and vibrant as your holiday spirit.