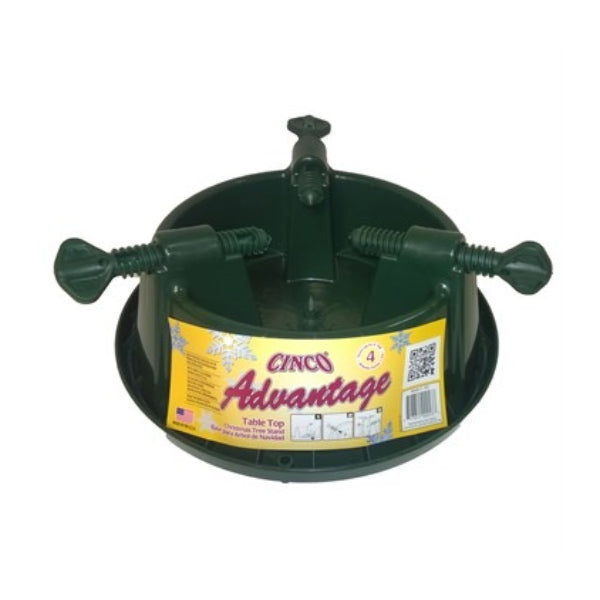 Cinco Advantage Table Top Tree Stand
🌲🎄 Elevate Your Holiday Decor with Ease 🎄🌲
Introducing the Cinco Advantage Table Top Tree Stand, the perfect solution for displaying your smaller holiday trees in style. Crafted for convenience and stability, this table top stand lets you showcase your beloved tree as a centerpiece, no matter its size.
Key Features:
🌟 Compact Design: Designed with smaller trees in mind, this stand offers a snug fit for your tabletop Christmas tree while taking up minimal space.
🪙 Sturdy Support: Crafted from durable materials, the Advantage Table Top Stand ensures your tree remains secure and upright throughout the holiday season.
🧡 Effortless Setup: Setting up your tree has never been easier – simply place it in the stand and adjust the clamps for a snug fit.
🎁 Versatile Use: Perfect for decorating your office desk, entryway table, or any space where a touch of holiday charm is needed.
🎅 Add a Festive Touch: Elevate your holiday decor and bring the joy of the season to even the smallest of spaces.
Create a warm and inviting ambiance with your tabletop Christmas tree. The Cinco Advantage Table Top Tree Stand offers a secure, fuss-free way to showcase your holiday spirit.
Experience the ease of setting up your holiday tree with a stand that's designed for simplicity and charm. Make your smaller spaces shine with the Advantage Table Top Stand.